NII-SAN I AM SO PROUD OF YOU. ♥

BUT while I am VERY proud of you, CAN YOU PLEASE EXPLAIN THESE PEOPLE WHO HAVE TURNED UP INSIDE MY HEAD.

Platina!muse: Hi. Oh, Jade and I? We don't have a song. we have a POEM.
AE: ...Have you no mercy?
Platina!Muse: ...I'm a muse. I don't understand the meaning of mercy. And furthermore, you expect mercy from a Prince of -
AE: ...WHEN DID YOU EXIST?!



Platina!muse: Oh, and because I say so, for Jade and I, the lines to that Blake poem don't go quite the way Blake wrote them.
Me: WHO GAVE YOU THE RIGHT TO ALTER BLAKE'S POETRY?!
Platina: *arches brow* Some rights are given. Some simply have to be taken. From you.
Me: ...You've been spending TOO MUCH TIME with Jade.
Platina: There is no such thing as too much time with Jade.
Me: ...

Yeah, Blake, Heaven and Hell and all that. But YOU SEE WHAT PLATINA SAID was, "It should be make a heaven in hell's despite."






William Blake
The Clod and the Pebble

'Love seeketh not itself to please,
Nor for itself hath any care,
But for another gives its ease,
And builds a Heaven in Hell's despair.'

So sang a little Clod of Clay,
Trodden with the cattle's feet,
But a Pebble of the brook
Warbled out these metres meet:

'Love seeketh only self to please,
To bind another to its delight,
Joys in another's loss of ease,
And builds a Hell in Heaven's despite.'




BAD ENOUGH they were bothering me WHILE I WAS ON HOLIDAY. (DAMN shoe shops named Jade, NO, REALLY.) Also there is another Jade Garden in the Cotswolds, and no, I didn't drag Heika there.

I am I DO NOT SUPPORT JADEXPLATINA STOP LOOKING AT ME THAT WAY ARGH!!! Basically if Nii-san supports it I am already 80% leaning in favour of that pairing although I AM A PLATINAXALEX SUPPORTER TO THE CORE. AND I HAVE THE ART AND ICONS TO PROVE IT. The ONLY reason I will have ANYTHING JadeXPlatina is for YOU, NII-SAN. GET THESE MUSES OUT OF MY HEAD.

...I SWEAR IT'S THE CURSE OF SUZUKI CHIHIRO. I don't even LIKE Platina all that much, WHY DID I




my REAL OTP

homura made close to 1,000 Abyss anime cutscene caps here. *HUGS TIGHT* THANK YOU SO MUCH. No one's ever done that for me before. AND AND AND SO PRETTY, TOO:





Best caps I was able to find before
homura: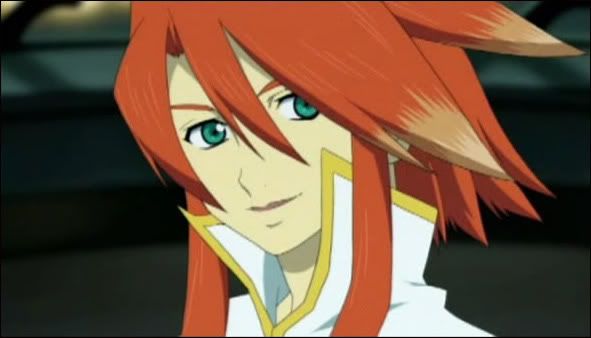 Caps from youtube: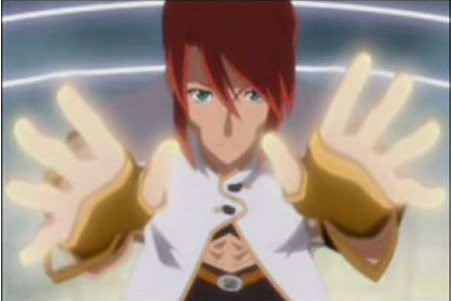 homura's caps: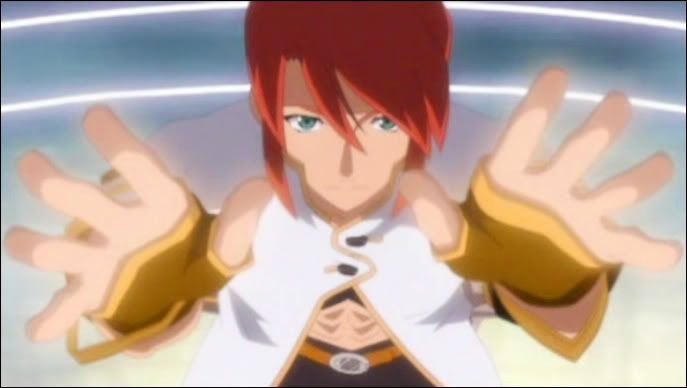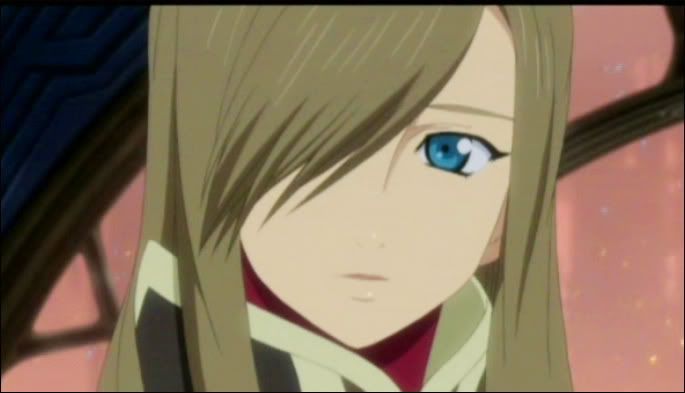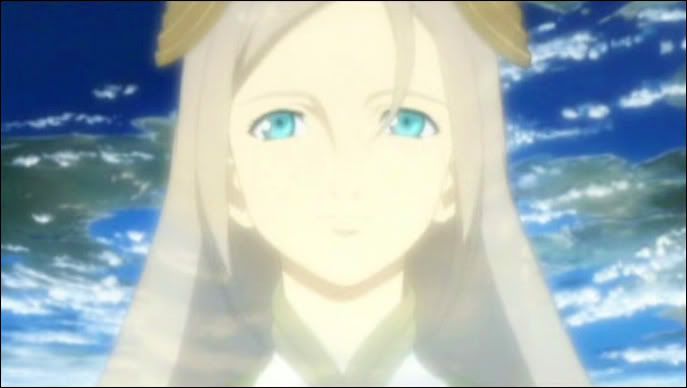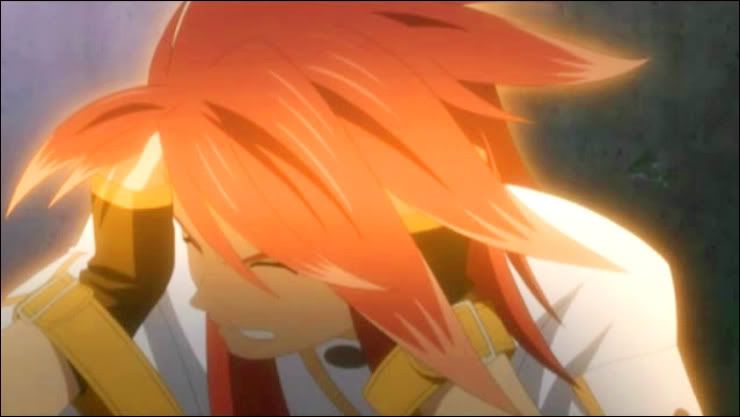 LUKE SAYS I CAN FEEL YOUR PAIN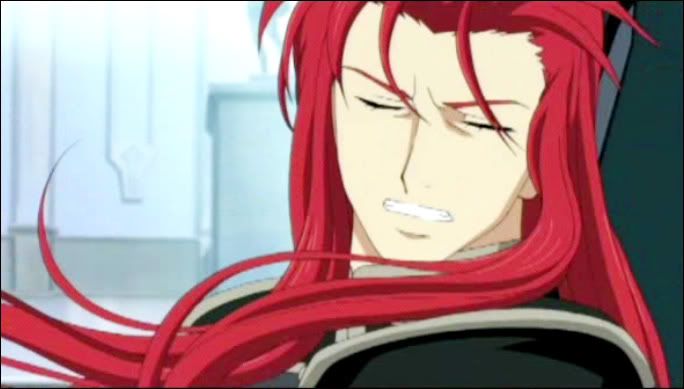 ... It's so wrong to think he's most beautiful like this, but I do.





Making this screencap collection kind of made me inch in the Ichigo/Renji direction, which I will violently deny, because my heart belongs to Ichigo/Ishida. Speaking of Ichigo/Ishida, while Renji is a lovable dork in this episode, when I screencap the tentacle monster snake monster episode of abducted!Ishida doom, THAT WILL ALL TURN UP IN FULL FORCE.

I kind of only think
risax and
homura will get this, but here goes anyway:

Why Bleach is like Abyss
Spoilers for Bleach: The Sealed Sword Frenzy. And Abyss, too.

Renji = Asch
Ichigo = Luke
Kon = Mieu
Rukia = Tear



First things first. Renji is a great big dork. I mean, he is easy to love, but he is still a dork.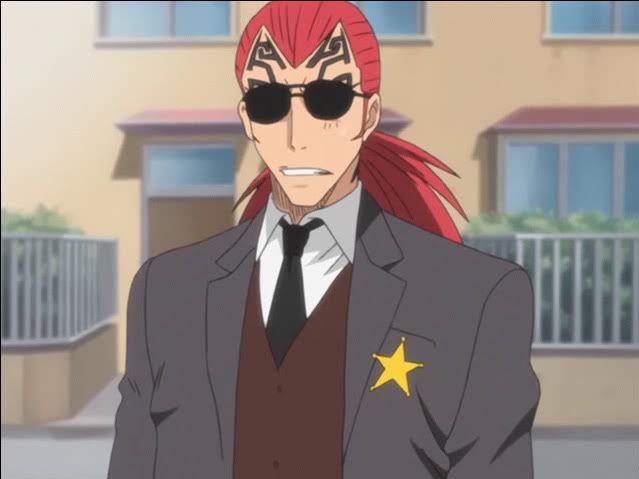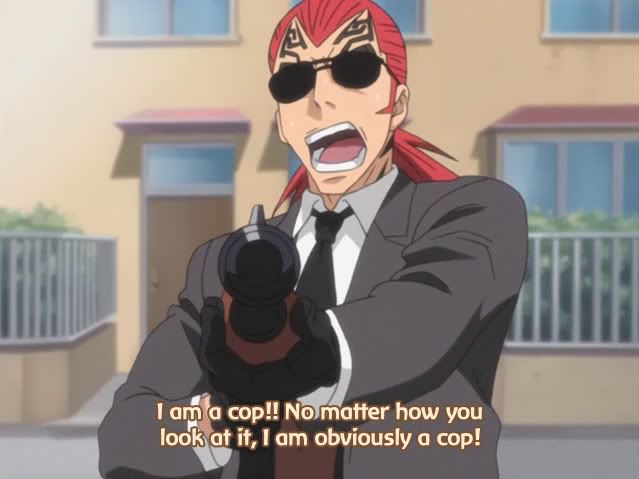 But Ichigo isn't having any of it.

Ichigo: WHY HALO THERE. IS THAT A DORK I SEE.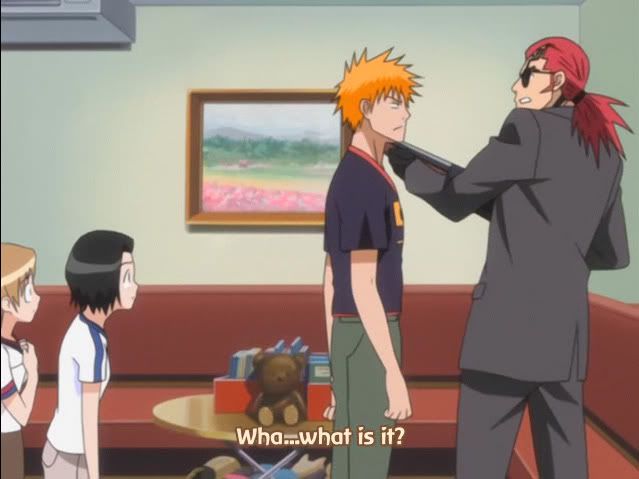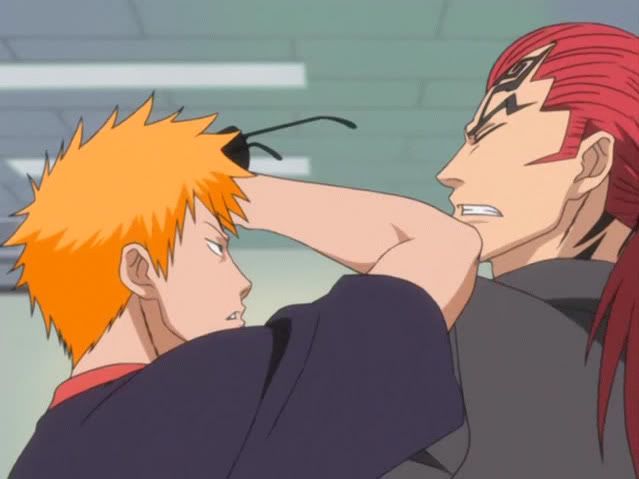 I'm not an IchiRen fan, but THAT made me go KISS HIM, IDIOT!!!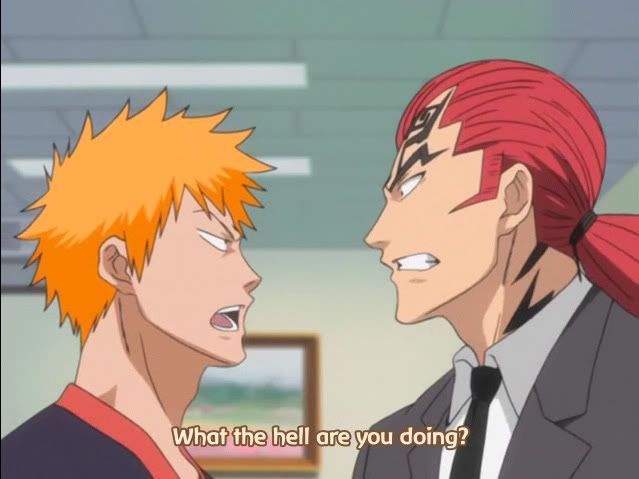 There you see why my human!Mieu = Hanatarou. He's cute and all about the DESU.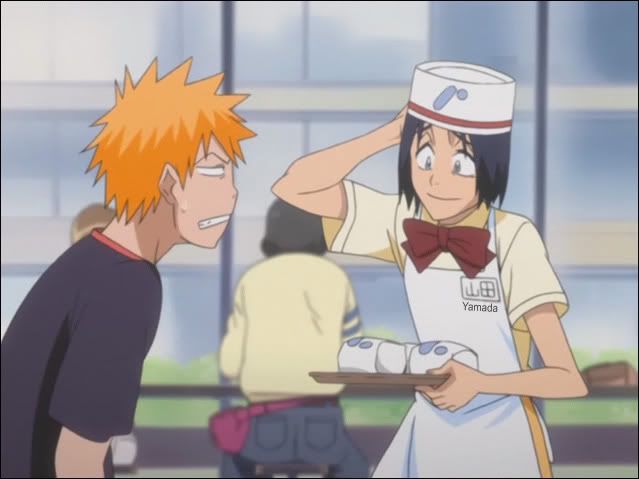 THIS SO MAKES ME AN ICHIGO/RENJI FAN, DARN IT. GO AWAY THESE HORRIBLE FEELINGS.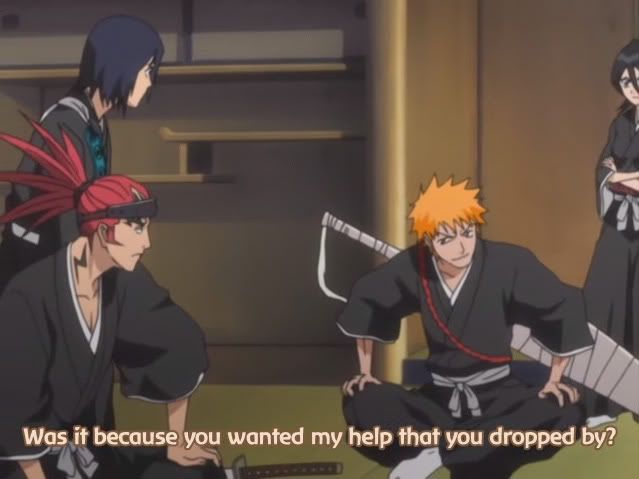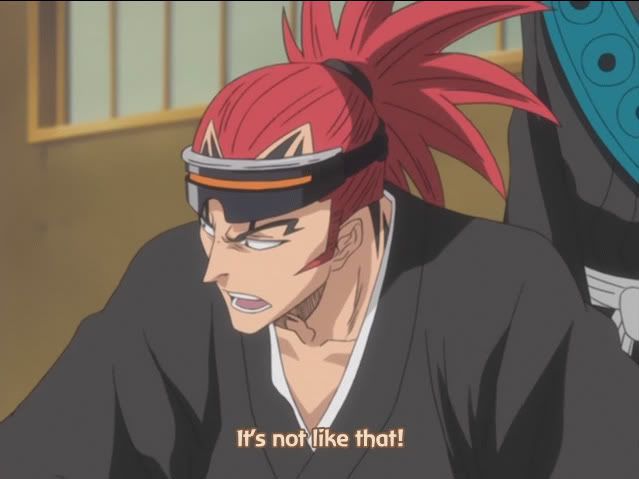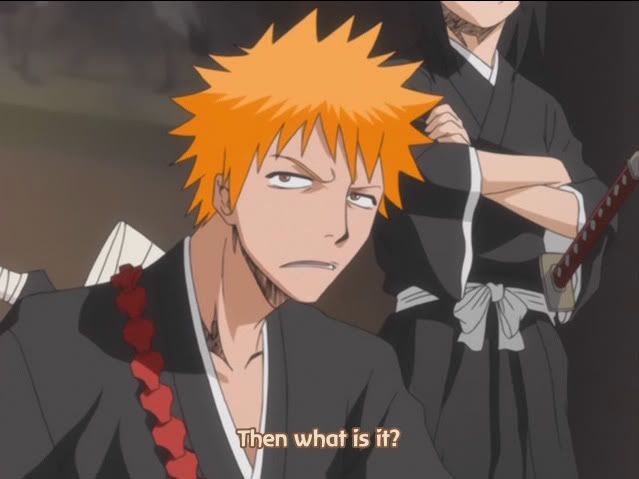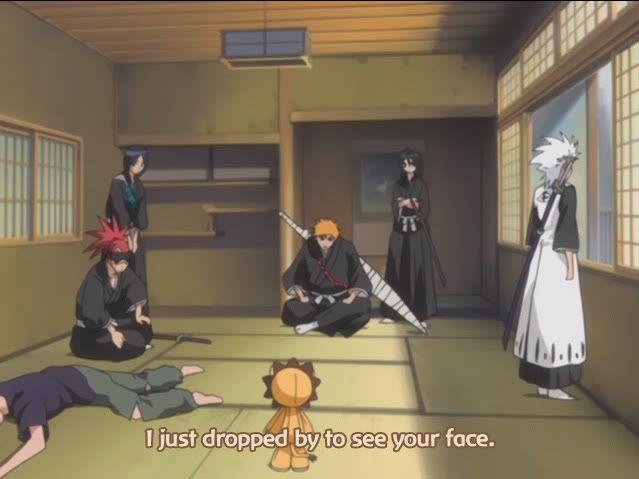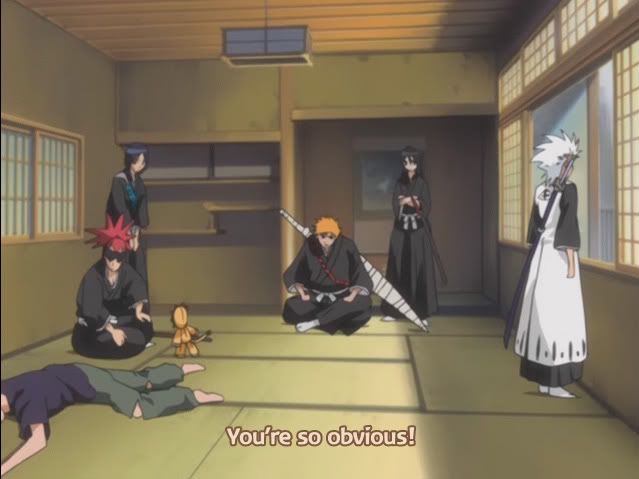 Mieu = Kon because they are both roundly abused by their masters.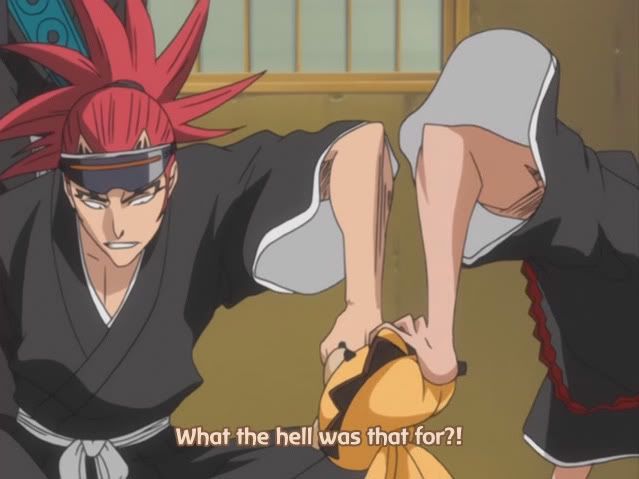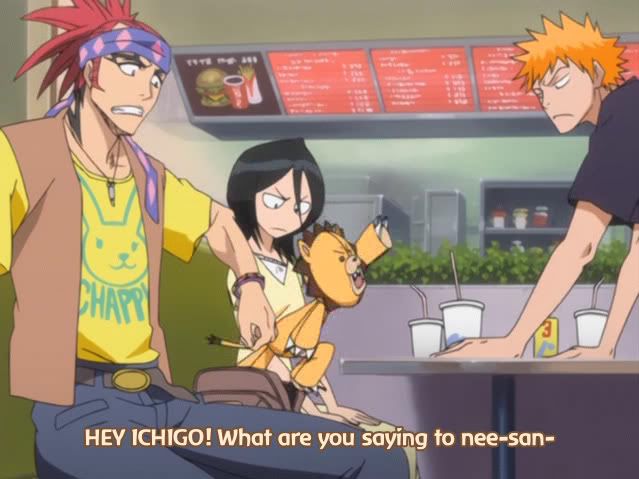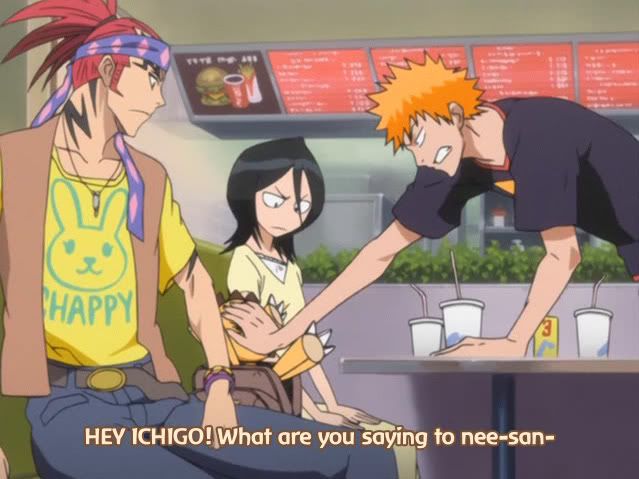 And also because only Rukia/Tear thinks they're cute.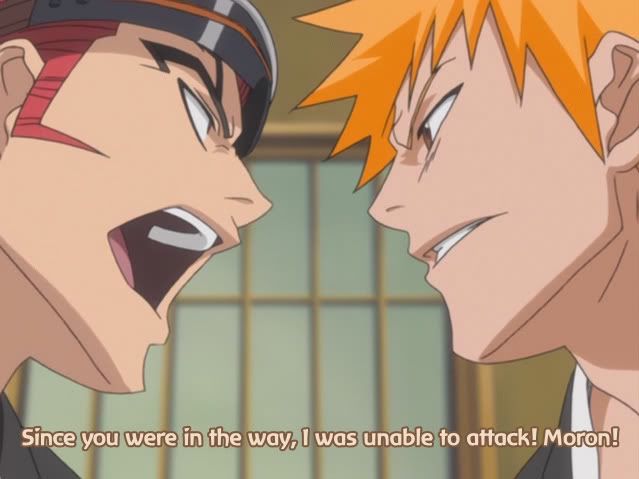 They so look like they were caught holding hands.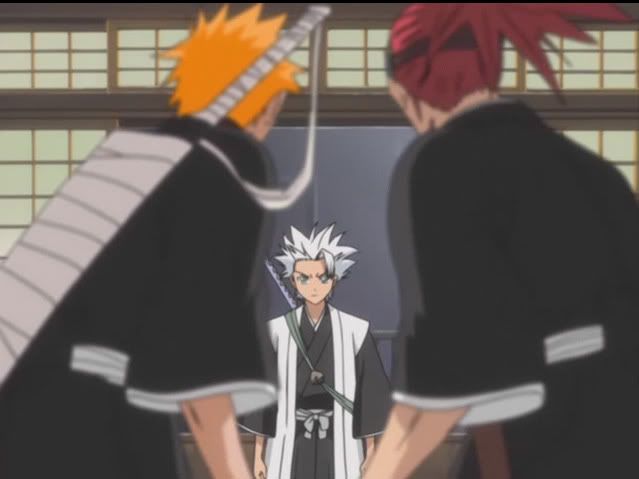 Because WE FACEPALM AT STUPID CARROT-TOPS. Also you do not call Hitsugaya 'Little One'.
I bet Luke gets this alll the time.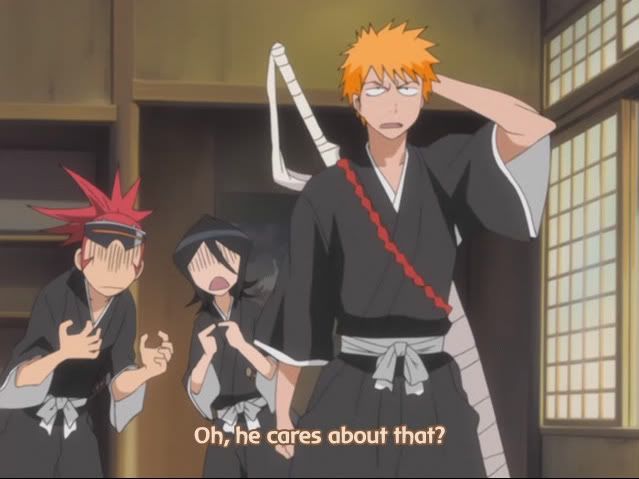 Renji really IS Asch, that is all. I don't know, is there something about being a redhead that sets you up for becoming sword kebab?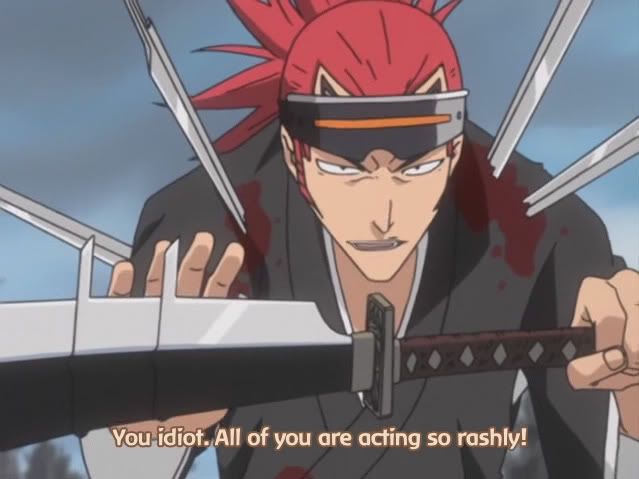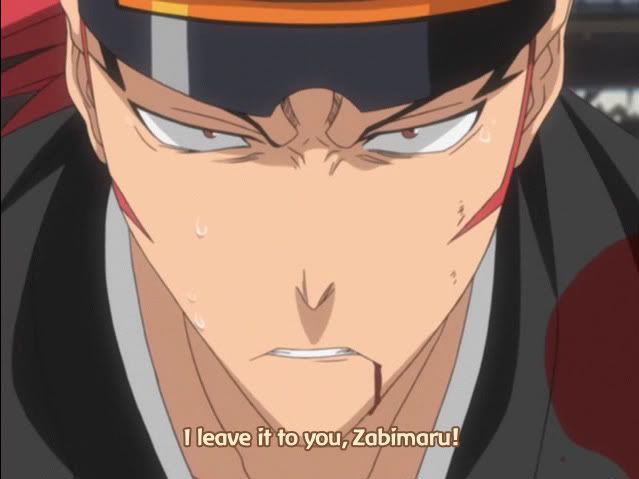 And what else has been eating my braiiiin: THIS rec of Yen's.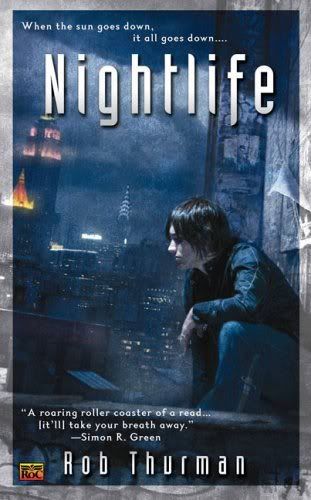 My favourite in Nightlife is blond, gray-eyed, drinks tea, and KICKS MAJOR ASS. :D He is my favourite but I like Cal and Robin more. I CAN EXPLAIN that apparent contradiction I SWEAR. Nightlife is a novel by Rob Thurman recommended to me by Yen the Very Evil, because I have yet another set of HI AE HERE WE ARE muses.

I was writing a postcard to Sena (who is a kickass Cal) when my Niko muse turned up and went TELL HIM TO DRINK HIS SKY JUICE. I was: "...WHEN DID YOU EXIST?!" Sena's Niko looks like Sephiroth and mine looks like an elf, but I don't know what Yen's Niko looks like. :D
tashigi drew an *utterly* gorgeous Niko and Cal artwork here. :D I kind of totally got into this series because:

1.
tashigi drew TOTALLY hot artwork for it.

2. Yen liked it. REALLY liked it. That's enough to make me read snarky urban-gothic modern-day fantasy, when it's not a genre I usually go for. But HELL, Cal had me with his line about the Three Little Pigs and their building code violations. I was telling
risax this over the phone and going XD XD XD YOU HAVE TO READ THIS SERIES and now I shall make my flist SUFFER. :D OH, SEE THE pretty Nightlife official cover art.

3. Sena read it, liked it, AND ALSO IS A KICKASS CAL.

4. The pretty Nightlife official cover art. Yes, I know I linked it twice. But cover art THIS good can sometimes be one of the YES!!! TOTALLY GETTING THIS BOOK! factors. Someday I'll write down my list of factors that leads me to picking up a book. Some of them are silly, but ALSO make you realise the importance of getting a good cover artist, choosing a good title, and ... sometimes, to be totally superficial, choosing the right pen name. Hey, when there are 10,000000 books out there, your book's gotta stand out to me, right? And sometimes it needs a combination of all those factors!

5. There is a main/supporting character in this story who is blond, gray-eyed, drinks tea, and KICKS ASS, and I am STUPID for this kind of character. Witness the way I go for anyone that looks remotely like this character template, such as Meine Liebe's Pretty New Sensei (I REFUSE to call him Gerald, that name is NOT PRETTY ENOUGH for someone as pretty as him... yes, I'm superficial) [He's the blond one in spectacles here], the green-eyed [SPOILER SPOILER TO END ALL SPOILERS] in the XXXHolic movie, and Kanare from the Corsair drama. Technically Legolas would fall under this category, too, but I think that one qualifies for the special-exception category of Orlando Bloom.
</font>

Also Nii-san told me that Suzuki Chihiro voiced Chris in Angel's Feather. *FALLS OFF CHAIR LAUGHING SO HARD*