Josh Groban
"You're Still You"

Through the darkness
I can see your light
And you will always shine
And I can feel your heart in mine
Your face I've memorized
I idolize just you

I look up to
Everything you are
In my eyes you do no wrong
I've loved you for so long
And after all is said and done
You're still you
After all
You're still you

You walk past me
I can feel your pain
Time changes everything
One truth always stays the same
You're still you
After all
You're still you

I look up to
Everything you are
In my eyes you do no wrong
And I believe in you
Although you never asked me to
I will remember you
And what life put you through

And in this cruel and lonely world
I found one love
You're still you
After all
You're still you



*hides from
risax* I know you didn't introduce me to "Hey, Julie" for me to do this to it - *curls up* It's by Fountains of Wayne. I loved it the moment
risax let me hear it.





Fountains of Wayne
Hey Julie

Working all day for a mean little man
With a clip-on tie and a rub-on tan
He's got me running 'round the office like a dog around a track
But when I get home,
You're always there to rub my back

Hey Julie,
Look what they're doing to me
Trying to trip me up
Trying to wear me down
Julie, I swear, it's so hard to bear it
And I'd never make it through without you around

Hours on the phone making pointless calls
I got a desk full of papers that means nothing at all
Sometimes I catch myself staring into space
Counting down the hours 'til I get to see your face

Hey Julie,
Look what they're doing to me
Trying to trip me up
Trying to wear me down
Julie, I swear, it's so hard to bear it
And I'd never make it through with out you around
No, I'd never make it through with out you around

[Bridge]
How did it come to be
That you and I must be
Far away from each other every day?
Why must I spend my time
Filling up my mind
With facts and figures that never add up anyway?
They never add up anyway

Working all day for a mean little guy
With a bad toupee and a soup-stained tie
He's got me running 'round the office
Like a gerbil on a wheel
He can tell me what to do
But he can't tell me what to feel

Hey Julie,
Look what they're doing to me
Trying to trip me up
Trying to wear me down
Julie, I swear, it's so hard to bear it
And I'd never make it through with out you around
No, I'd never make it through without you around
No, I'd never make it through with out you around


arrch is probably regretting his telling me where to find the Ultimate Spider-Man comics. Because insane icon-making ensued.



















And where that came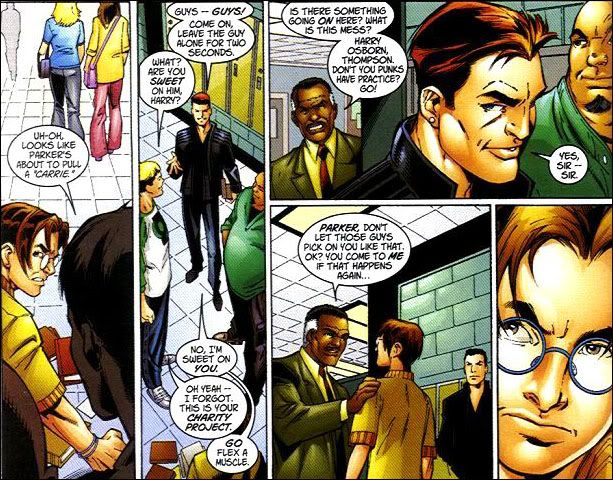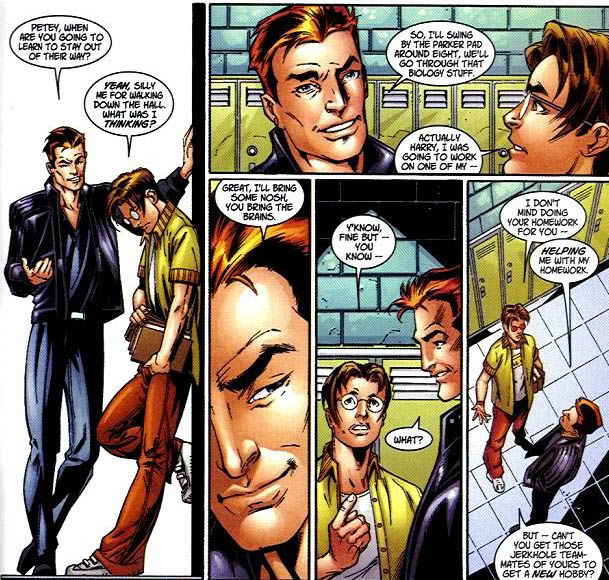 I was reading this, and thinking, "Oh my God, Harry's using Peter."
*goes hide in corner*







Josh Groban's "You're Still You". And what it made me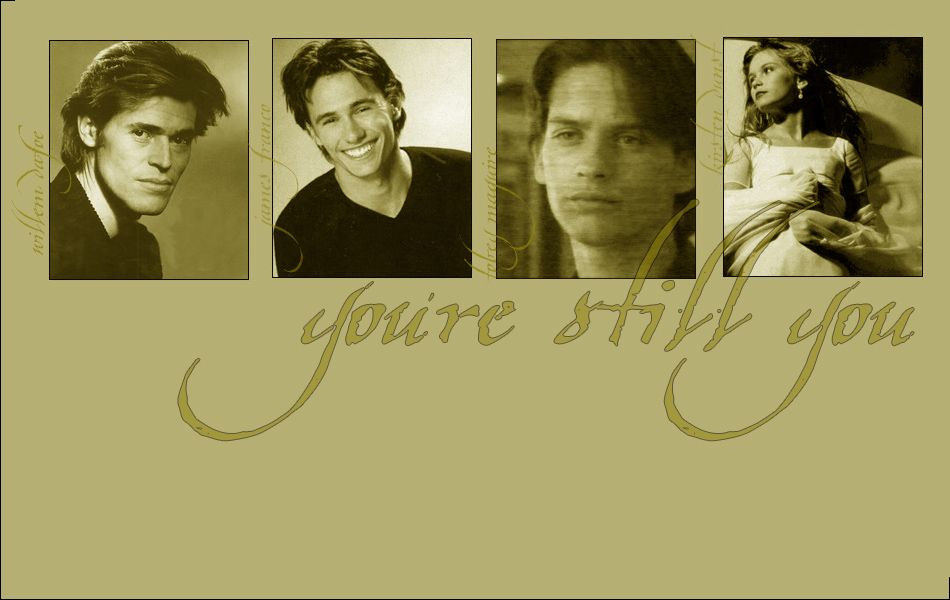 Strangely enough, it wasn't so much the song as the title of the song that did it for me.